Oh boy, oh boy! I really wish I had a way to celebrate this glorious moment! What glorious moment, you ask? Drum roll, please! *drrrrrrrrrrrrrrrrr* I, Stephanie of Chocolate Laced, after approximately 4 months of style blogging, have finally reached 100 followers (on GFC)! *Confetti* Yay! Thank you all so much! I wore this outfit yesterday, but it's such a happy bright outfit, I think it fits the mood of the celebration!


I walked half a mile in these heels and wore them to the two classes I had on Friday. I knew I couldn't stand to wear them through a nine-hour shift, so I changed into black floral flats later in the day for work. It wasn't until I got off from work that I saw the growth in my follower number! I would love to do a giveaway to thank you all! (But first, I have to find a sponsor/something to give away!)


What I'm Wearing
Hot Pink Scarf: eBay ($3)
Necklace: ALDO ($7)
Hot Pink Linen Blazer: Chaps (old gift)
Striped Shirt: MinkPink (thrifted $7)
Gold Braided Belt: my sister's closet
Purple Pants: eBay ($7)
Purple Pumps: Rocket Dog ($30)
Friendship Bracelets: ALDO (5 for $12)
TOTAL: $66


A great man I know helped me design a new banner that I decided I'd put up when I reached 100 followers! It will be coming soon! Along with my first sponsored post!


Oh, what a wonderful day it is today! I posted this outfit on Chictopia before I left for work. When I returned, I found myself on the front page!!!!!


I feel so accomplished!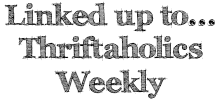 follow me|bloglovin|chictopia